Specialized corn plant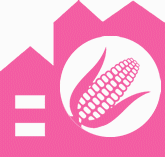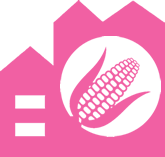 Productivity:
330 tonnes / day

Number of employees:
130 people

Equipment:
PETCUS,
A&K Development Company,
Tecflam,
IPE Steuerungstechnik,
KAMAS Westrup,
Simotek
Multifunctional Seed Plant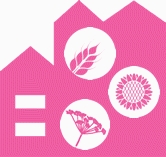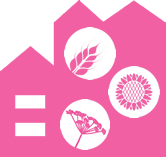 First line:
wheat, barley, peas
soybean,
sunflowe.

Productivity
150-200 tonnes per day

Second line:
flax, coriander, spelled,
and other cultures

Productivity:
75 tonnes per day

Production line:
primary cleaning,
calibration,
rubbing

Equipment:
KAMAS Westrup,
Cimbria,
JK Machinery

Number of employees:
60 people
Advantages:
Cleaning of raw materials from impurities up to 99.5%.
Log of the minutes of all machines.
Easy to set up lines.
Qualitative indicators of raw materials and finished products checked for compliance with international standards.
Plans for the future:
The commissioning of Sortex A (BUHLER) optical sorter
Seed cleaning up to 99.9%.
Investments: 450 thousand euros.
Acceptance line, cleaning, drying of seeds (sunflower, soya, etc.)
(PETKUS)
Continuous Dust Grain Dryer DW 25 - 18 with Heat Exchanger.
Productivity: 10 tonnes per hour.